Roof solar panels do more than just provide some power to your home – the panels add thematic beauty, value to your home, and monetary payoff with low-energy bills! But how do you decide whether or not to install solar panels on your roof?
Take a look at seven key reasons to go with solar panels for your roof this spring. You might want to go ahead and call the professionals and get those solar panels installed sooner, rather than later.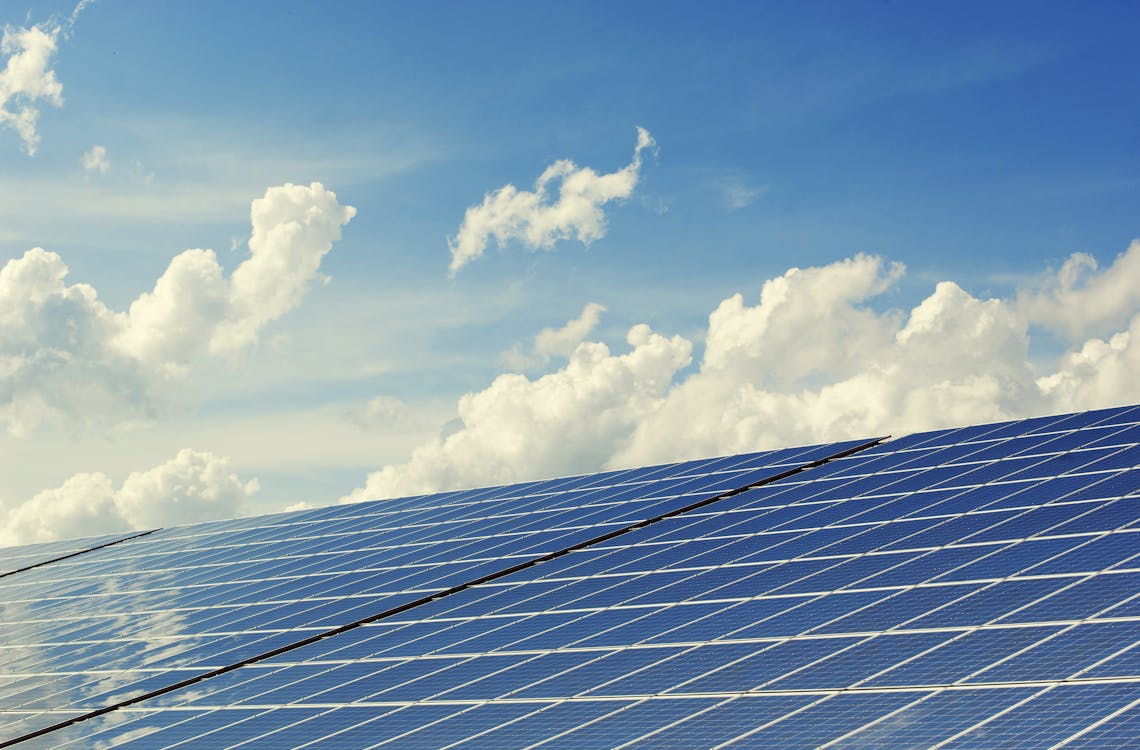 So, keep reading!
1. Lower Electric Utility Bills
Solar panels can be a great way to reduce electric utility bills significantly. With a decrease in the cost of solar panels, more and more homeowners are turning to this form of renewable energy to power their homes.
The panels collect sunlight and convert it into usable energy that can be used to power various appliances and other electronic devices. Also, the energy collected during the day can be stored in batteries and used at night, when solar panels are less efficient.
This allows users to get the most out of their energy savings. Another advantage is that solar panels can be located almost anywhere, which gives them the flexibility to be integrated into existing homes and buildings for more efficient energy production.
With these benefits, solar panels can help reduce electric utility bills and provide reliable, low-cost electricity.
2. Increase Property Value
When installed, solar panels can reduce your energy costs and generate additional income from the sale of renewable energy credits.
Solar panels improve the aesthetics of the home, and many people see them as a sign of environmental stewardship. It can increase the value of a home significantly, especially as renewable energy becomes a more important factor in the competitive real estate market.
What's more, they add an element of sustainability that sets apart a home from others on the market. They don't require a lot of maintenance, they're durable, and they continue to yield clean, renewable energy even when the home is sold or rented.
For those looking to increase the value of their property, investing in solar panels should be an easy decision!
3. Green Energy Solution
Solar panels are a great green energy solution. It is clean, renewable, and widely available. It produces no air or water pollution, emits no carbon footprint, and requires little to no maintenance.
Unlike fossil fuels that emit pollutants into the atmosphere, solar panels use the sun's energy to generate clean electricity. It can be installed on any property and generate electricity without generating large amounts of noise.
They require little to no upfront investment and can save homeowners thousands of dollars over the lifetime of the solar panel system.
Furthermore, it comes with warranties that protect homeowners against any unexpected repair or maintenance costs. Solar panels are truly a green energy solution for a more sustainable future.
4. Tax Breaks and Incentives
Tax breaks and incentives are a great way to help offset the cost of installing solar panels among individuals and businesses. It can come in the form of rebates, credits, or tax reductions.
Tax credits are generally only available to individuals and businesses who have installed solar panels, while rebates allow individuals to receive funds after the installation process is complete. These incentives can help offset the start-up cost of installation, as well as provide a reduction in taxes on the amount of electricity produced.
Further, businesses may be eligible for accelerated depreciation when investing in solar, therefore allowing them to reduce the income tax that must be paid on the profits made from their operations.
By offering such tax breaks and incentives, individuals, businesses, and utilities may be able to reap the long-term economic, environmental, and social benefits of solar energy.
5. Hassle-Free Maintenance and Installation
Solar panels are a great way to enjoy hassle-free maintenance and installation. They require minimal maintenance, as they have no moving parts and require no fuel or water.
Furthermore, once the system is set up, it will produce electricity for the next 20-25 years with no need for further maintenance. The installation process of a solar panel system can be simplified with professional help. The trained professionals will correctly size, design, and install the solar panel system for you with minimal inconvenience.
Furthermore, many solar panel companies offer online tools to make the selection process even easier, allowing clients to order custom-designed solar panels for their homes with the click of a button.
By taking advantage of this technology and experienced professionals, solar panel system installations can be hassle-free.
6. Financial Incentives for Going Solar
Solar panels can be a financially attractive alternative for homeowners looking to save money. By installing solar panels on their rooftops, homeowners can significantly reduce their monthly utility bills.
It can also help homeowners save money over the long term by providing excess electricity that can be stored and used on future bills. The solar panel system can also qualify for state, federal, or local incentives, which can reduce upfront costs significantly.
These incentives can also bring down the cost of a system over its lifetime and help homeowners save money. Furthermore, in states with a net metering system, homeowners can even sell excess electricity back to power companies to earn money.
Therefore, solar panels can be a great financial incentive for homeowners to save money by going solar.
7. Lower Homeowners Insurance
Solar panels can reduce a homeowner's insurance because they offer a greater degree of protection from potential fire hazards, as well as from potentially damaging weather incidents.
Many insurance companies offer special discounts to homeowners who have solar panels installed. These discounts are based on the understanding that solar panels significantly reduce the risk of major property damage due to weather and fire events.
Additionally, insurance companies recognize that solar panels increase the safety of homes, as well as the value of the home itself. This can provide a financial incentive as well as a moral incentive to invest in an energy-efficient and cost-effective energy source.
If you find yourself interested in solar panel installation, click for more information and make sure to get a custom quote today!
Learn More About Roof Solar Panels Today
Roof solar panels are a great investment for any home. They can save on energy costs, and provide environmental preservation and renewable energy.
Solar panels are a long-term investment and require little maintenance, making them a smart and worthwhile investment. Consider researching options for installation in your location and get started saving money, energy, and more today!
Did you find this article helpful? Visit more of our blogs!